Bradford Immigrant & Community Services
B.I.C.S
Bradford Immigrant & Community Services
Our office is currently closed for programming for the summer. We anticipate that we will be opening to the public on September 8, 2020. Emails will still be checked periodically so please feel free to email us at inquiries@bradfordimmigrant.ca.
Enjoy your summer! Stay safe and healthy!
Welcome to Bradford, Ontario!
Coming to Canada means adjusting to a new language, culture and lifestyle. The transition for newcomers when leaving their native country, family, friends, culture, traditions, etc. to Canada is often difficult & overwhelming.
Bradford Immigrant & Community Services (BICS) can help you with:
❖ English as a Second Language Classes
❖ Information, Referral and Advocacy
❖ Translation & Interpretation
❖ Form Completions
❖ Commissioning of Documents
❖ Citizenship & Immigration
❖ Settlement Assistance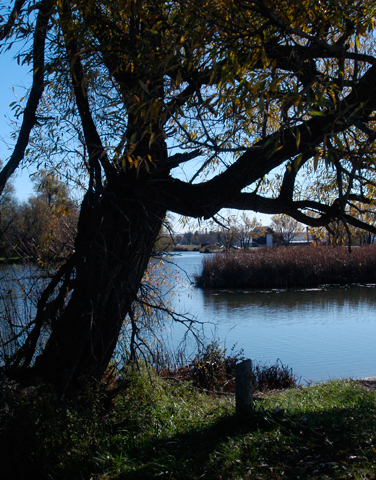 LANGUAGE INSTRUCTION FOR NEWCOMERS TO CANADA
This is a continuous intake program – new students welcome any time.
Class Schedule: Monday to Friday from 9am to 2:00pm.

Download flyer for more information on the LINC program (PDF)
Connect Ups
County-wide newcomer "Connect Ups" using the "Meet Ups" model to connect newcomers in their communities and train them on how to continue to connect up with each other using the site.
Newcomer Connect Ups increase connectivity to other newcomers and services. Computer training will be provided on the basics of Connect Up groups and provide new skills that give them confidence and self-sustenance.
Newcomer Connect Ups will help decrease social isolation by providing opportunities for newcomers to connect with each other, share their stores within their community.
Immigrant
Support Group
NEW DATE AND LOCATION
Meets on the second and last Wednesday of the month at the Bradford Public Library 425 Holland Street West
from 6pm-8pm.
Download flyer for more information on the Immigrant Support Group (PDF)
Integration to Canadian Society Program
The Integration to Canadian Society Program is geared specifically for newcomers.
Download flyer for more information on the Integration to Canadian Society Program (PDF)
School Readiness Program
2020 program dates coming soon!

Who can Come?
– Children new to Canada who are entering Junior or Senior Kindergarten
– Children whose first Language is not English
ALL FOR FREE
TO REGISTER OR TO LEARN MORE ABOUT THE PROGRAM
PLEASE CALL: (905) 775-1498 or (905) 775-3343
LOCATION: 11 Holland Street East, Bradford
Download the flyer (pdf)
We are located:
11 Holland St E.
Bradford, Ontario, Canada
L3Z 2B8
Free Parking is located:
~ At the Courthouse Just East of our Building
~ Simcoe Road (behind Skwarchuk Funeral Home)
~ Barrie Street (adjacent to Joe's Bar & Restaurant)
Commissioner Of Oaths On Site
We can help you with:
~ Letters of Invitation
~ Travel Consent Letters
~ Sworn Affidavits or Declarations
~ Certification of Copies of Documents
For details please call (905) 775-3343 or email inquiries@bradfordimmigrant.ca